Weekly Round-Up 5/14-5/20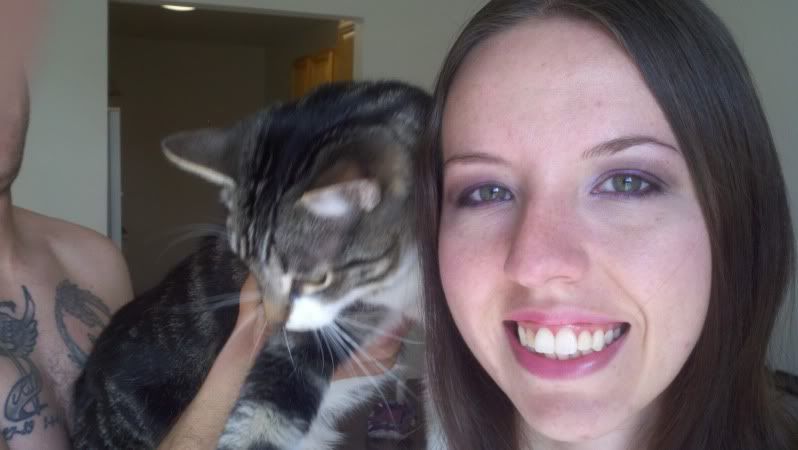 Today on The Lovely Nerds I am starting a new type of post for this blog, a Weekly Round Up. I see them pop up in my Reading List every week so I figured I'd give it a go. (Yes, that is just a random picture of me and the cat) Want to know more? Keep reading -->
New things this week: I got Diablo 3 this week, had to sell off a couple of my makeup items to get it.
I sense a FOTD of some sorts coming up.
First in a long time: I got a sunburn. I haven't had a sun burn in ages, they suck just as much as I remember. Being that I'm in Colorado right now and not Florida, I don't have anything on hand to treat said sunburn!
What went on this week: Well Sunday was Mother's day, so we didn't do much of anything this week. My husband has a four day weekend this week, ending tomorrow (Monday). We went to see a car drifting event, which was the source of my new sunburn.
Posts you may have missed recently: