Homemade Freeform Makeup Palettes
Today on The Lovely Nerds I am bringing you a little project of mine, a couple of do-it-yourself makeup palettes. Want to see more? Keep reading -->
A few months back I purchased a freeform makeup palette from etsy.com. I decided recently that I wanted to try my hand at making one.
The materials I used were a foam project board, a cardboard project board, a couple of sheets of scrapbook paper, glue, a sheet of magnet, small round magnets and a duct tape sheet.
I ended up making two of these just because I had the spare materials to do it.
I used this tutorial as a guideline to make my palettes: Make Your Own Palette
Here is what I decided to re-home into my new palettes. In the first one are my Urban Decay eyeshadow depots; Mariposa, UD 15th Anniversary, Naked 2. In the other palette I have depotted blushes. Four Mac powder blushes; Pink Cult, Hipness, Peaches and Bite of an Apple and two Mac Cream Blushes in Florida and Ladyblush.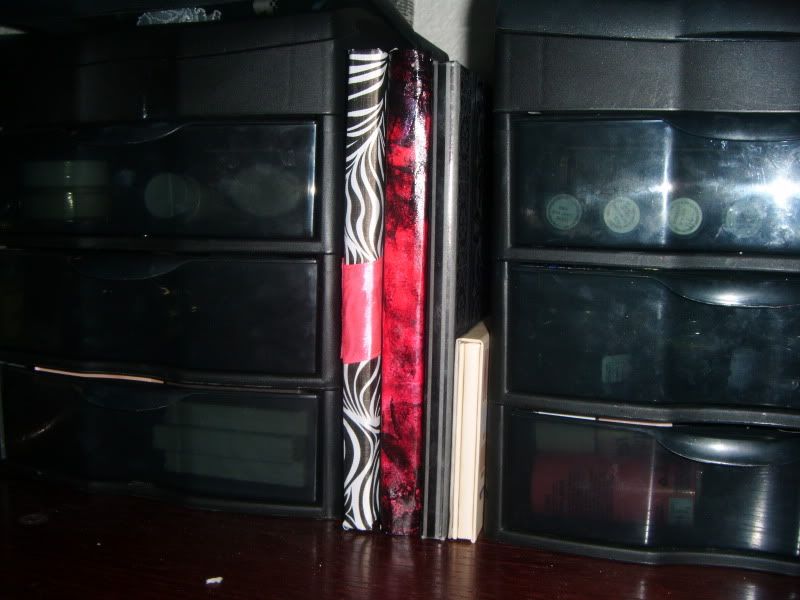 Here they are standing in their home between my two sets of drawers along with my etsy palette and TheBalm Nude'Tude.
Any questions, feel free to ask.
Thanks for reading :)