REVIEW - Stila Petal Infusions Retexturizing Scrub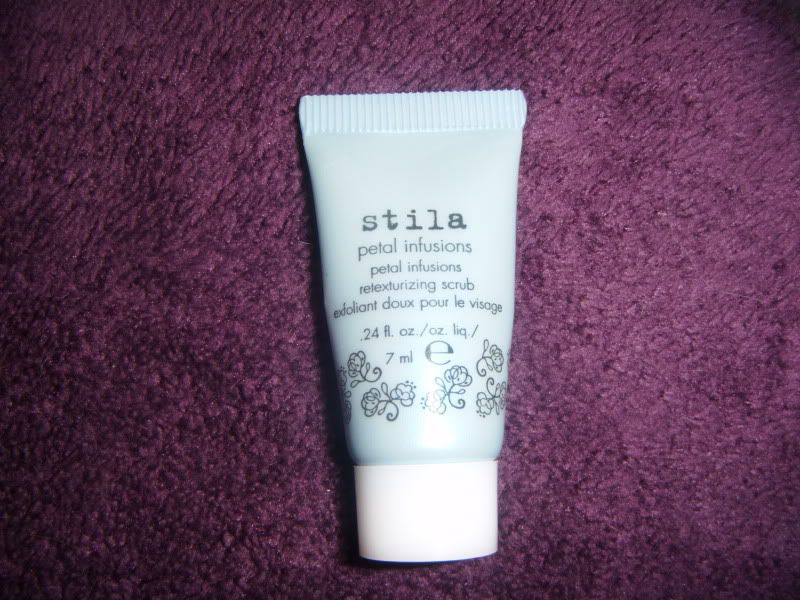 Today on The Lovely Nerds I am bringing you a review of another face scrub. This one is Stila's Petal Infusions Retexturizing Scrub. Want to see more? Keep reading -->
To be honest with you all, I cannot find much information from retailers about this product. Stila's own site, and Sephora, do not seem to carry it. Beauty.com does not have it listed either. The only place I can find this for sale is on Amazon.com for $19.99 for 2.5oz.
That said, I received a deluxe sample size of this product as an extra in a swap package. I quickly decided to give it a try. I got about 4-5 uses out of the little tube.
I adore this product so much, it makes me very said that it is not more readily available.
It feels like a finely milled exfoliating scrub. Actually, it feels a lot like Proactive's spot treatment that is made with sulfur that I do not seem to be able to find on their site now. Odd. Anywho, it feels wonderful on the skin and you skin feels wonderful after you wash it off. It does an excellent job at exfoliating the skin gently. Plus, it smells nice. It also rinsed off of the skin very easily.
This little product did not break me out or irritate my skin in anyway. I really feel that I must have a full sized bottle of this product.
THE GOOD:
« The way it feels.
THE BAD:
« Availability.
ITS JUST ALRIGHT:
« The smell.
OVERALL:
A truly lovely product from Stila :)
Rating:
Use: 4/5
Packaging: 4/5
Price: $$
Repurchase? Yes.