REVIEW - Revlon Lip Butter - Sweet Tart
Today on The Lovely Nerds I am bringing you a review of one more Revlon Lip Butter(for now). This one is Sweet Tart. Want to see more? Keep reading -->
I was in the mood for a brightish pink lip, and none of mine were appealing so I ran out and picked this one up last night.
This pink shade goes on sheer but can be built up for a semi-bold pink lip. The best way I can describe it is a bright baby pink, not quite Barbie pink
There are no glitter chunks in this shade and it goes on nice and smooth with the typical glossy shine.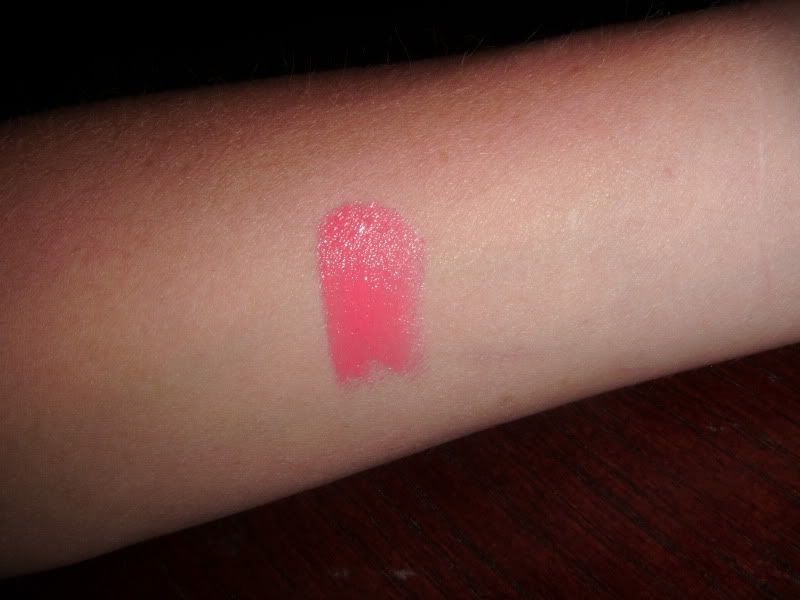 This is a rather heavy swatch of this shade, and on my arm it looks like a Barbie pink. On the lips it becomes a bit more muted. This did not quite cure my craving for a bright pink.. so I am still on the hunt. I'm looking for one comparable to Mac's Candy Yum Yum.
THE GOOD:
« The price.
« Pigment.
THE BAD:
« This one is rather sheer at first.
ITS JUST ALRIGHT:
« That packaging.
OVERALL:
If you like Barbie pinks, baby pinks or just bright pinks in general, you need this one.
Rating:
Use: 5/5
Packaging: 2/5
Price: $
Repurchase? Yes.

Thanks for reading :)
You can find posts about other lip butter colors here:
All Teh Butters