Foundation Comparison - Maybelline Dream Mousse Products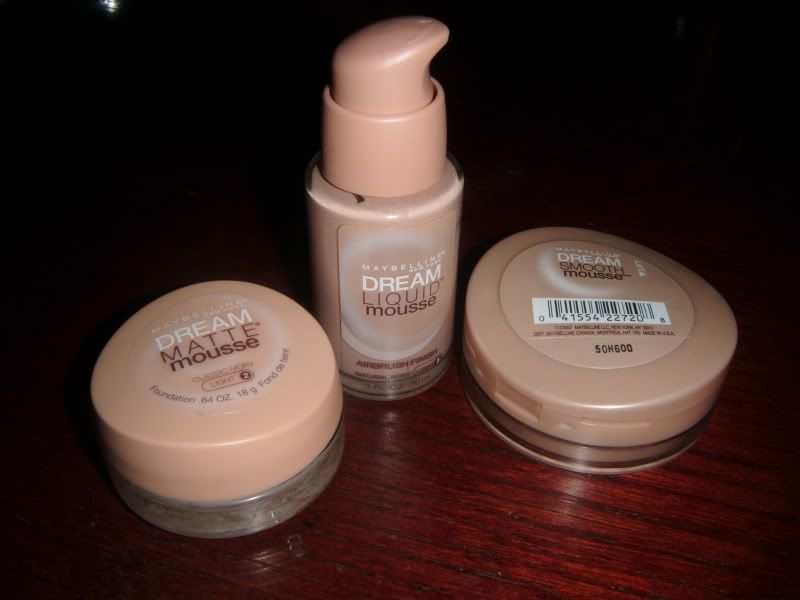 Today on The Lovely Nerds I am bringing you a comparison of the Maybelline Dream Mousse foundations. Want to see more? Keep reading -->
Maybelline has put out some fairly popular products in their time, one line of these products is their Dream Mousse products. I own three of these foundations and I really like all three. I've decided to give a comparison of these three in case any of you are curious about this line.
I'm going to start with my least favorite of the three pictured. Maybelline Dream Liquid Mousse is a thick liquid foundation that comes in a glass bottle with a pump. Depending on where you purchase this, it will cost you around $7.00 to $9.00 plus tax. The price is the same range for all three foundations, which if you like the product that is a really good price.
This foundation has the most coverage of the three. All three products claim to provide an airbrushed finish, and for the most part that holds true. When I use this foundation my pores are virtually invisible. This liquid covers my dark circles without concealer, it covers red blemishes and veins very well. This provides a satiny/almost dewy finish once it dries down. It would work well for those with normal to combo skin. My downside to this product is that it leaves me feeling a bit sticky. I've never had a foundation make me sticky before. The good thing about that is blush and loose/pressed powder does adhere very well to this foundation.
This one did not oxidize on me, did not break me out and did not irritate my skin. There's no strong scent to this product either. It does transfer when something makes contact with your face.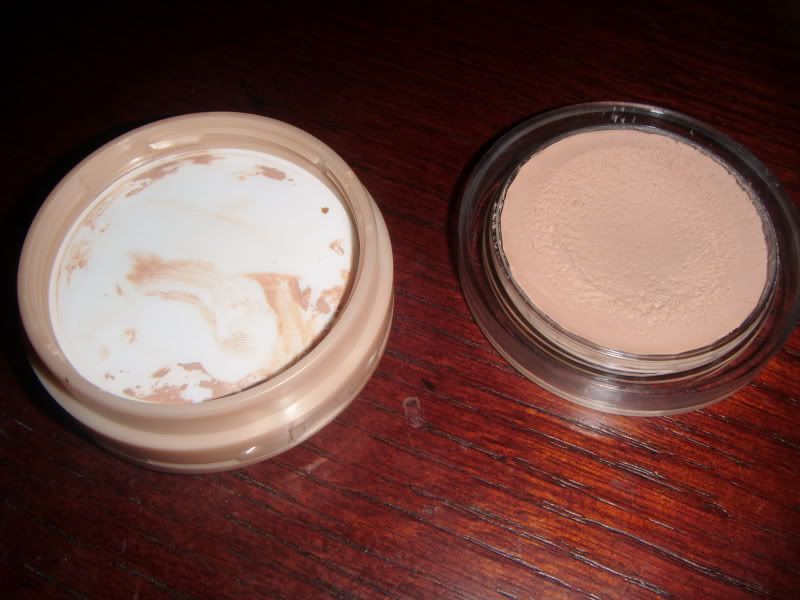 Second we have the Dream Smooth Mousse. The texture to this foundation is just your basic cream consistency. Looking at the jar you would think you aren't getting very much product for your money, but a little bit of this goes a long way. I have been using this for several months now, it does have a decent sized dip in it but there is still tons to go.
This glides on easily like most any cream foundation, it applies will with a stippling brush or a sponge. This one provides a medium coverage and also does a wonderful job of covering circles, blemishes, veins etc. I can get away without concealer with this foundation as well. It lasts well, but it does transfer to anything that touches your face.
The packaging on this one is a bit difficult to store, its basically a petri dish with a very bulky plastic lid. The bulky lid has a sponge applicator inside of it that I have not used. This foundation leaves a glowy finish on the skin so it may not be ideal for those with oily skin.
My favorite of the three is the Dream Matte Mousse. This one comes in the smallest container and has a truly mousse-like consistency to you. Honestly, its a very strange consistency and when applying it does leave little chunks on your skin. These chunks can be blended out easily though.
This one comes packaged in a small glass jar with a strangely shaped plastic lid. There is no applicator with this foundation. I've applied this with a damp sponge and a stippling brush. I've also used my Elf flat top powder brush with success.
The finish of this foundation is just as the name suggests, matte. This one would work well with oily or combination skin. It is not drying so it may even work with dry skin types. The coverage is medium just like the Smooth Mousse.
Swatches of the three, L to R: Liquid, Smooth and Matte. You can easily see that the liquid is the thickest of the three and that matte provides the least coverage of the three.
Thanks for reading :)