COLLECTIVE HAUL - MAC, Revlon, Chanel, Elf
Today on The Lovely Nerds, I am bringing you a small collective haul. Want to see more? Keep reading -->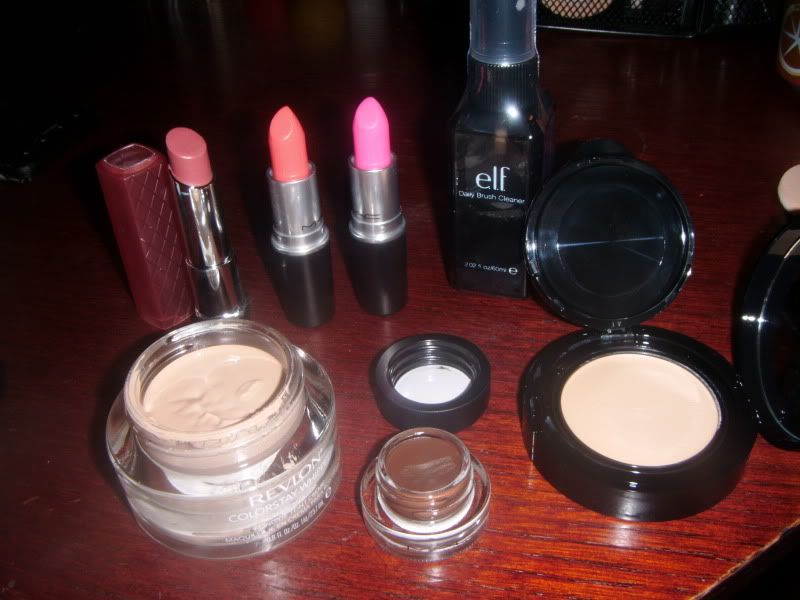 Usually around the first of the month I do a little hauling. This month was no different. This haul is a mixture of drugstore, department store and a swap!
First I stopped by Target and picked up the Revlon Whipped ColorStay foundation in 150 Buff, I then exchanged it for 200 Sand Beige because Buff was too light. This foundation seems to run lighter than the original. I also grabbed Revlon's lip butter in Pink Truffle and ELF's brush cleanser spray.
After that I stopped in the mall and picked up MAC Fluidline in Dipdown and Chanel Vitalumiere Aqua Compact foundation in B10. I also back2mac'd for Vegas Volt lipstick
I received a swap package in the mail containing Mac's Candy Yum Yum. I recently sold this lipstick and then really regretted it, so I hunted it back down.
Swatches L to R: Pink Truffle, Vegas Volt, Candy Yum Yum, Dipdown, 150 Buff, B10 VA.
Now, both foundations have actually been returned to the store. The Colorstay was not only too heavy for me, it irritated my eyes and dried me out really bad. The Chanel VA also went back to the store, 2 hours after applying it began to separate on my skin. I do have small reviews of these two products documenting my experience with them before returning.
The ELF brush cleanser will also get a review, but not a very good one...