Chanel Vitalumiere Aqua Compact First Impressions

Today on The Lovely Nerds I am bringing you first impressions of Chanel's Vitalumiere Aqua foundation compact. Want to see more? Keep reading -->
So first things first, Chanel's VA Compact cream foundation retails for $58.00 plus tax anywhere in your area that sells Chanel. No great pictures of it here, as this is just my first impressions.
The packaging is nice; its sleek and compact. Perfect for traveling with. The lid that closes over the foundation is a huge plus in my opinion.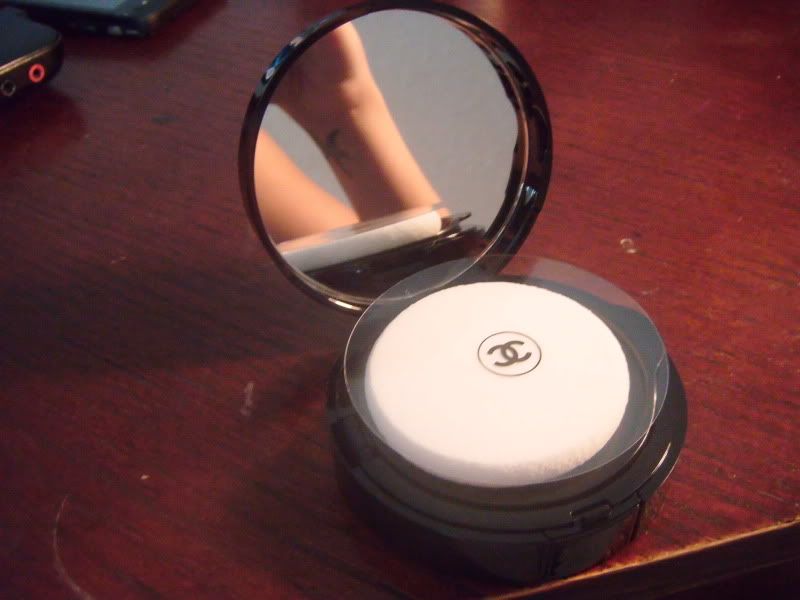 As you can see here, it has a generous mirror and comes with a sponge applicator. (In my personal opinion, the sponge is a bust. It soaks up product and leaves you using way more than you need to.)

Here's that wonderful little lid I was talking about, however mine did not want to close all the way and stay closed. At first I thought this lid would be annoying and get in the way, but its not too bad.

Here is a swatch of B10, or 10 Beige. It looks a little yellow on my forearm, but surprisingly looked just fine on my face.
It feels nice on the skin, light and not too tacky. You will likely need a setting powder with this foundation. The best way to apply it that I could find was buffed in with a flat top brush. The sponge left a very streaky application behind, a fluffier brush just did not work, a foundation brush also left streaks and fingers... well that was a hot mess for me.
A more in-depth review to follow in the next few days.