Today
on The Lovely Nerds I am bringing you a review of Chanel's Vitalumiere Aqua Compact foundation. Want to see more? Keep reading -->
This foundation has been on my "to try" list since I heard about it online. I waited a while for it to hit counters here and snatched it up.
I love the packaging of this foundation, it is very convenient for travel and daily touch ups.
I also loved the formula of this foundation, at first. It ended up not agreeing with my skin at all.
This foundation retails for $58.00 plus tax on Chanel's website and anywhere that sells Chanel cosmetics.
I got the shade 10 Beige, or B10. It was a fairly good match for my NW20 skin. I tend to purchase foundations slightly more yellow than my natural skin tone to cancel out the redness I have in my cheeks.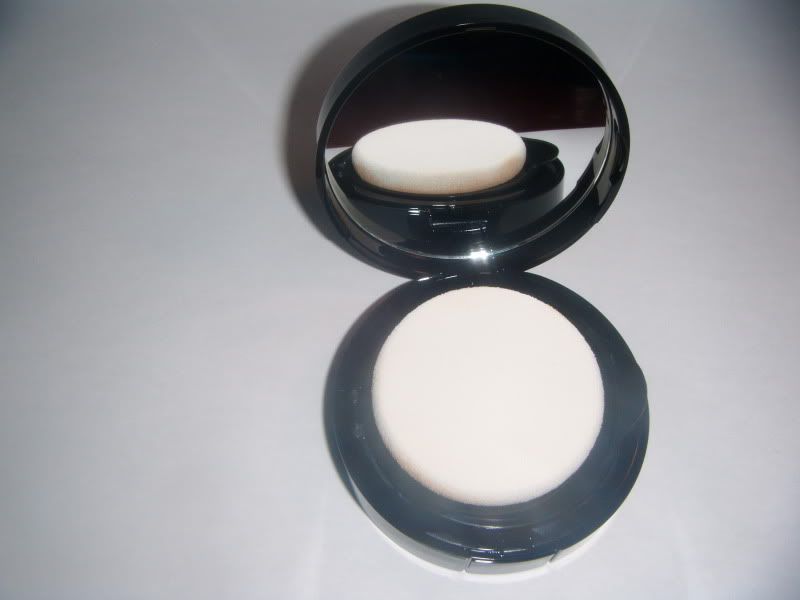 The foundation comes with a sponge in the compact, which the SAs suggest you use to apply this foundation. I tried this application myself, and I was not impressed with the outcome. It went on fine but after it "dried" or settled in to my skin it appeared very streaky. I also tried my fingers, I had the same result. After that I tried a foundation brush, still streaky. A flat top brush (I used Elf's Studio Flat Top) worked the best for me to give an even, smooth application.
The compact also has a little lid that closes over the foundation itself, I really like this. It keeps the sponge from soaking up product and keeps it from drying out. Some may find the packaging of this product to be a bit cumbersome, but I really like it myself. The mirror is a generous size as well. I could easily use it to do my touch ups.
Here is a swatch of the product on my arm, you can see that it is more yellow than my skin. It works wonderfully to balance out the redness in my face. It is a medium coverage foundation on my skin, but can be applied sheerly and it is buildable.
Unfortunately, after two hours of wear, this foundation separated on my skin and became a splotchy hot mess. It was a disaster. I wanted to love this so much, it is literally everything I wanted in a foundation, but it just did not work for me. The SA claimed it was too rich of a foundation for my skin and I should avoid cream foundations. This isn't true, as my other favorite foundations (that don't separate at all) are cream formulas. It was a very sad day when I returned this product.
Overall: This foundation is wonderful; the packaging is great, the formula is great, the coverage is nice. The price is a bit too high for my blood, but if it had worked I would have been happy to pay it.
Repurchase: If it had worked for me..