Revlon Kissable Balm Stain - Darling Review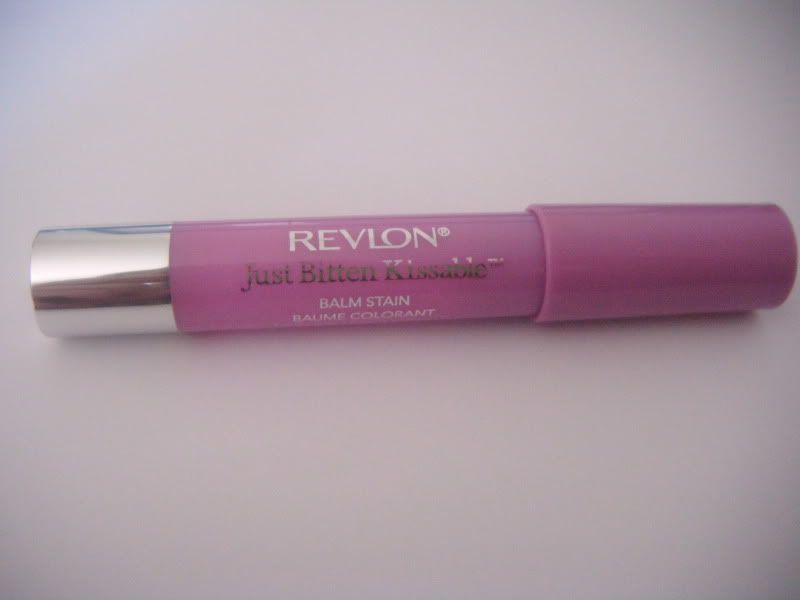 Today on The Lovely Nerds I am bringing you a review of Revlon's new Kissable Balm Stain in Darling. Want to see more? Keep reading -->
Recently, Revlon came out with yet another new lip product. They are calling these the Just Bitten Kissable Balm Stain. They are supposed to be both a lip balm and a lip stain.
For the most part, they live up to their name. They don't live up to it 100% or in an absolutely amazing way, but they do live up to the name.
These products are available at your drugstores, Walmart, Target, Kmart, Military PXs, etc. They range in price (depending upon area) from around 6.99 to 8.99 USD plus tax.
They are essentially a jumbo lip pencil, much like Clinique's Chubby Sticks and Tarte's Lipsurgences. They are closer to the Chubby Sticks in packaging and pigmentation. They have menthol oil in them so they feel and smell minty.
The first shade of these I picked up is Darling. It is a lilac/lavender color in the "tube"
.
On the skin/lips, it pulls more pink for me.
Here is Darling swatched next to the Lip Butter in Gumdrop. Darling is on the left.
This shade is very sheer, it does not show up especially well on my medium-pigmented lips. The glossy/balm color fades away rather quickly, and leaves behind a stain that (for me) lasted a couple of hours.
Overall: This is an interesting product, its a bit disappointing in the pigmentation and lasting time departments, but is still a nice product to have in your stash. They are fairly effortless in application and easy to carry with you. I wish this particular shade was a little more true to color in the tube and that it was a little more pigmented.
Repurchase: Maybe not this shade.