REVIEW - Revlon Lip Butter - Candy Apple
Today on The Lovely Nerds I am bringing you a review of another Revlon Lip Butter. This one is the lovely Candy Apple. Want to see more? Keep reading -->
We all know I'm a sucker for reds, so of course I have a red Lip Butter!
This one put up a fight with my camera as well, but the picture is fairly true to life here.
I positively adore this shade of red, it ranks as one of my favorites. As far as red goes, anyway.
The pigmentation is wonderful, it shows up nicely on my semi pigmented lips. It does wear off rather fast and it does not leave a stain on the lips. At least, not in my personal experiences.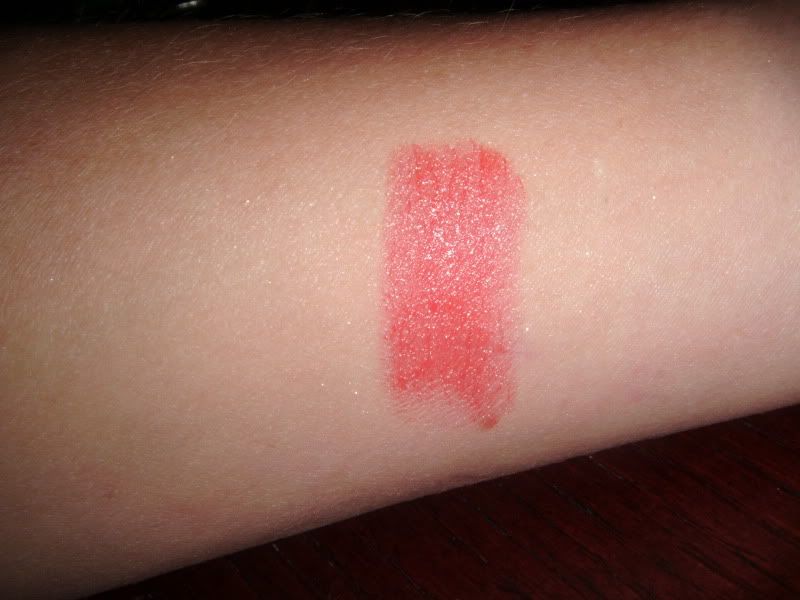 To me this looks to be more of a warmer red shade. It is almost a red orange when swatched, but shows up a lovely red on the lips. Just as smooth and nice as the other Lip Butters. Also the same glossy shine is found here. No glitter or shimmer for this shade, just creamy red goodness.
THE GOOD:
« The price.
« Pigment.
THE BAD:
« Gets used up quickly.
ITS JUST ALRIGHT:
« That packaging.
OVERALL:
If you like red, you need this shade.
Rating:
Use: 5/5
Packaging: 2/5
Price: $
Repurchase? Yes.

Thanks for reading :)
You can find posts about other lip butter colors here:
All Teh Butters