Neutrogena Visibly Bright Daily Facial Cleanser
Today on The Lovely Nerds I am bringing you a review of Neutrogena's newest facial wash, Visibly Bright. Want to see more? Keep reading -->
First, I want to say welcome to all of my newest subscribers! Thank you for reading and subscribing! I hope you enjoy the posts to come.
I received a deluxe/travel size of this in Target's spring beauty bag. I've used up the tube, well.. as much as I am willing to use, so now I will be giving you my thoughts. Neutrogena's newest face wash, Visibly Bright, claims to transform your skin from dull and tired to visibly bright and refreshed. Now.. I've got a few things to say about this one.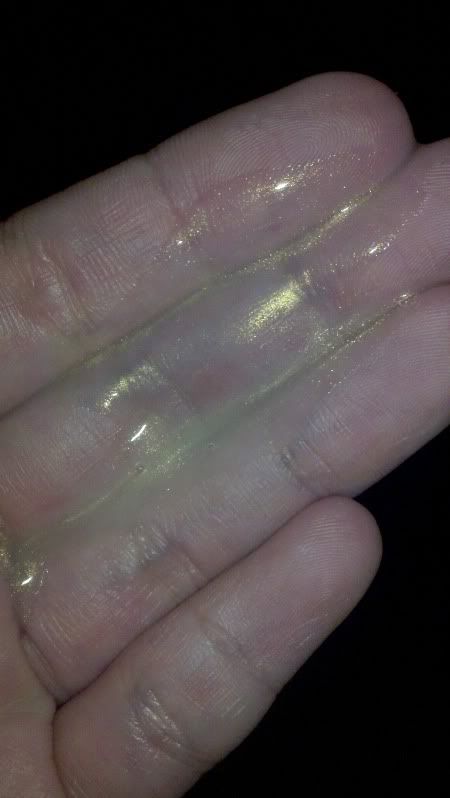 This photo took me several tries in several rooms to finally capture, but I had to share with you how... entrancingly glittery this face wash is. I won't actually tell you what I think it looks like.. *cough*Cullen*cough* body fluids *cough*.. but it has quite the sheen to it. This made me a little skeptical of it to begin with. Were they planning to "brighten" and "refresh" my skin by sticking a shiny glittery mess to it that wouldn't rinse off? The answer to that question was no.
In fact, I saw no brightening transformation to my skin. It did not look brighter, it did not look refreshed. What it looked like.. was a bumpy hot mess. This face wash broke me out in the most obnoxious way. I didn't get normal zits from this, I got dozens of red and white, HARD bumps across my chin, jawline and forehead. They are absolutely painful (oh yes, they're still there). Today, I washed my face with my regular facewash and a washcloth soaked in warm water. This soft washcloth actually grabbed a hold of these bumps on my jawline and ripped them out, leaving behind a very sore patch of red skin that looks like it has some busted blood vessels in it. I am so not a happy camper at this point.
The smell of this product is a nearly overwhelmingly strong citrus smell. That could be what is causing my breakout, it could be all of that shiny crap they put in the wash. Either way, if you don't like citrus or you don't like strongly fragranced fash washes - AVOID.
If you have sensitive skin - AVOID.
If Neutrogena products have broken you out - AVOID.
Seriously, this is the worst face wash I've ever used. I've used straight rubbing alcohol to clean my face in a pinch and not had such a negative reaction. If I had paid for this, I would want my money back STAT.

THE GOOD:
« Uhm, its shiny? Magpies will like it...
THE BAD:
« The glitter crap.
« The painful breakouts it caused.
« The smell.
ITS JUST ALRIGHT:
« The tube its in? I don't know.. this product is terrible.
OVERALL:
Being the worst face wash I have ever used, I cannot recommend this. If super smelly products, super glittery products or Neutrogena products have not broken you out, it may be safe to try. Personally.. I would avoid this evil shimmery mess in a tube.
Rating:
Use: 0/5
Packaging: 3/5
Price: $
Repurchase? Not just no, but HELL no.