Today on The Lovely Nerds its that time again, monthly favorites! Want to see more? Keep reading -->
This month was dominated by lip products, there are a couple of eye and face products as well as a couple of misc. items. But this month's favorites are mostly lip products so let's start with those:
(swatches in order of list below)
MAC Watch Me Simmer: This is a gorgeous corally-pink lipstick, released twice this year in Mac's LE collections. I love the opaque color of this lipstick. It does stain my lips after several hours of wear.
Revlon Lip Butter - Peach Parfait: Still one of my favorite lip butters. A great, glittery, MLBB color.
Revlon Lip Butter - Creme Brulee: I don't normally go for nude lips, but I think that's because I had not found one that suited me yet. This color is great!
Revlon Lip Butter - Sweet Tart: Another bright color, I love my brights. This is a bright, almost neon if layered enough, pink :D
NYX Matte Lip Cream Antwerp: Another coral shade. I love these matte lip creams from Nyx, I really need a couple more of them. I love the finish, I love the way they feel as well.
Vaseline Lip Therapy: My lips just flat out suck. This stuff is a life saver.
I did not wear a ton of face products this month, these three were my top three:
Maybelline Dream Matte Mousse: Returning from last month, Maybelline's foundation in Dream Matte Mousse. Nearly every time I used foundation this month, it was this one.
Too Faced Milk Chocolate Bronzer: The first bronzer I've found to suit my skin tone, I've used it nearly daily this month.
Laura Mercier Tinted Moisturizer: A few days this month I didn't feel like bothering with foundation, so I reached for my TM. I wear Laura Mercier's oil free tinted moisturizer in nude.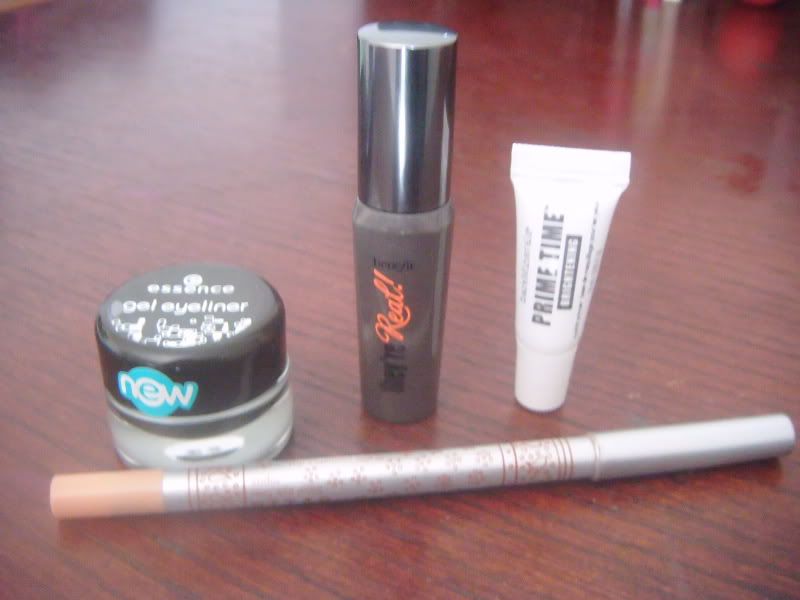 Just a couple of eye products for you, a couple of long time favorites and a new one:
Essence Gel Liner - London Baby: I wasn't too big on black liner this month, this shade was a great alternative.
Stila Kajal - Topaz: I was never a fan of the white liner on the waterline look, this flesh tone color however.. I adore.
BareEssentuals Prime Time Brightening Primer: I got a sample size of this in a 500pt perk from Sephora and tried it out this month. It works wonders! I would rather try the original, as the "brightening" shimmer is a bit much.
Benefit They're Real Mascara: Long time love here.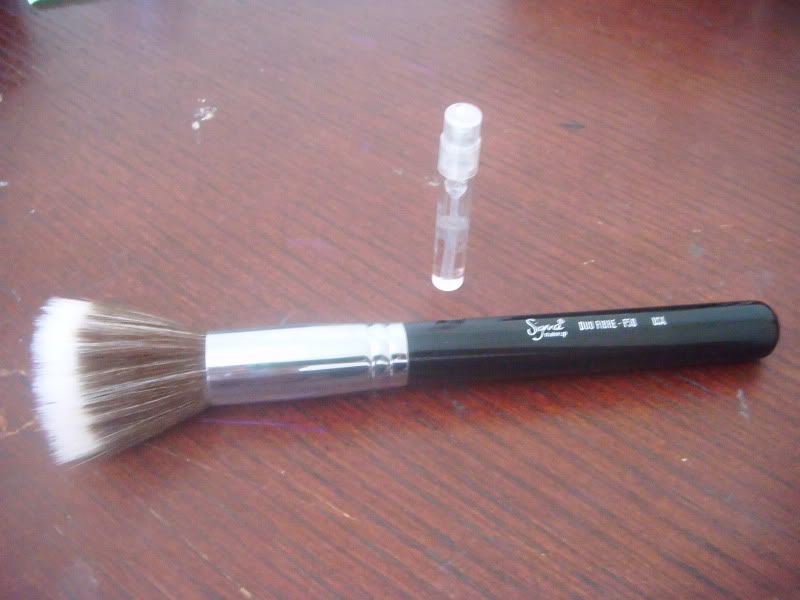 Two misc. type products I've been loving:
DKNY Be Delicious: Great, light fragrance. I don't like strong scents, and I'm terrible at describing scents lol.
Sigma F50 Stippling brush: I've used this for my foundation every time I applied it this month. Love it.
Well, those are my favorites for the month of May. Hope you enjoyed.