Mac Siahi Fluidline Review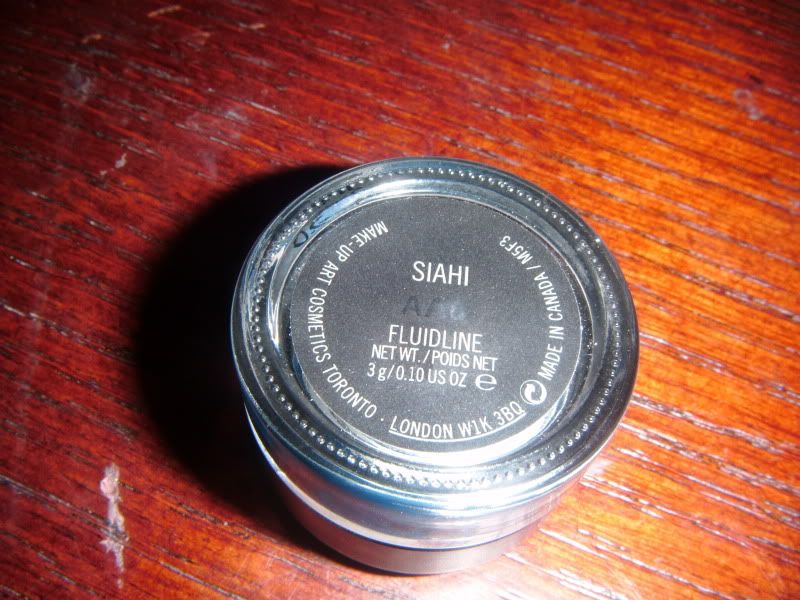 Today on The Lovely Nerds I am bringing you a review of Mac's Fluidline in Siahi (yes, I am VERY late to the game). Want to see more? Keep reading -->
I am having a huge love affair with gel liners. My pencils sit unloved, and have for a while now. I received Siahi in a swap probably a couple of months ago. My first impression of it was "LOVE" and "This might be better than my Bobbi Brown..." I am still torn on wether Mac or BB makes the better gel liner.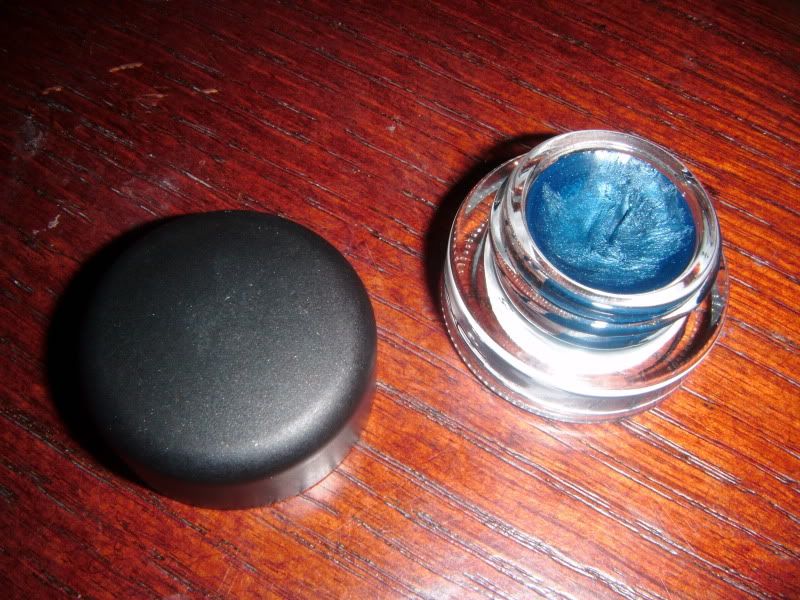 Mac Fluidlines retail at Mac counters, stores, Pro stores and maccosmetics.com for $15.00 plus tax. You are getting 3g, or .10oz of product in a compact glass jar.
Siahi is a gorgeous saphire blue color with blue irridescence/sheen.
This is the first Mac f/l I have ever owned, and it has sparked an interest in owning more. It glides on so smoothly and is very opaque. The staying power is wonderful. On all of these points it has beaten my Bobbi Brown gel liner. I'm telling you, I'm in love.
Here are a couple of swatches, a precise line done with my Sigma E05 and then a swatch blended out on my arm.

THE GOOD:
« The pigmentation.
« Staying power.
THE BAD:
« I have experienced no negatives with this product.
ITS JUST ALRIGHT:
« The price. I have issues paying more than a couple of bucks for liner.
« The packaging. Glass is heavy, and it breaks.
OVERALL:
BEAUTIFUL color, great product. If you can get your hands on it somehow, do it!
Rating:
Use: 4/5
Packaging: 3/5
Price: $$
Repurchase? If I could, I would.