Today on The Lovely Nerds I am bringing you my April Favorites! Want to see more? Keep reading -->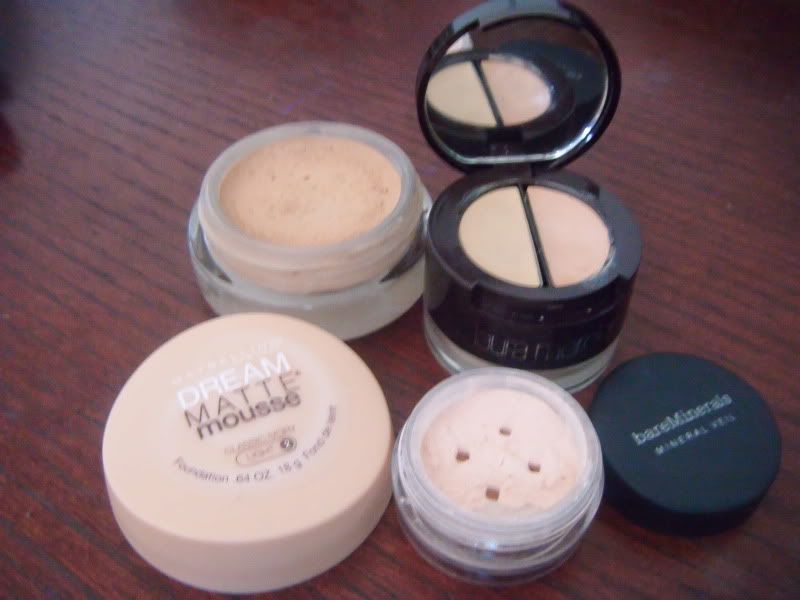 Ah, favorites time again. Let's start with the face products I've loved this month:
Maybelline Dream Matte Mousse: I absolutely love the finish of this product. I picked it up earlier this month and have been using it almost daily. It is a very strange texture and it seems like you don't get much for your money (around $9.00) but a little goes a loooong way. I usually use my beauty blender or a stippling brush to apply this.
Laura Mercier Undercover Pot: I got this last Feburary in a Laura Mercier kit from Sephora. I haven't used it a whole lot since purchasing it but this month it was my go-to concealer. The salmon side is great for my under eyes, really brightens them up. The other side is a little difficult to work with so I generally don't use it.
BareMinerals Mineral Veil: I got this in a Sephora 500pt perk on April 13th at the grand opening of a store in my area. I've been using it as a setting powder and it really does the job. I don't know if I would purchase a full size or not, but for now it works great.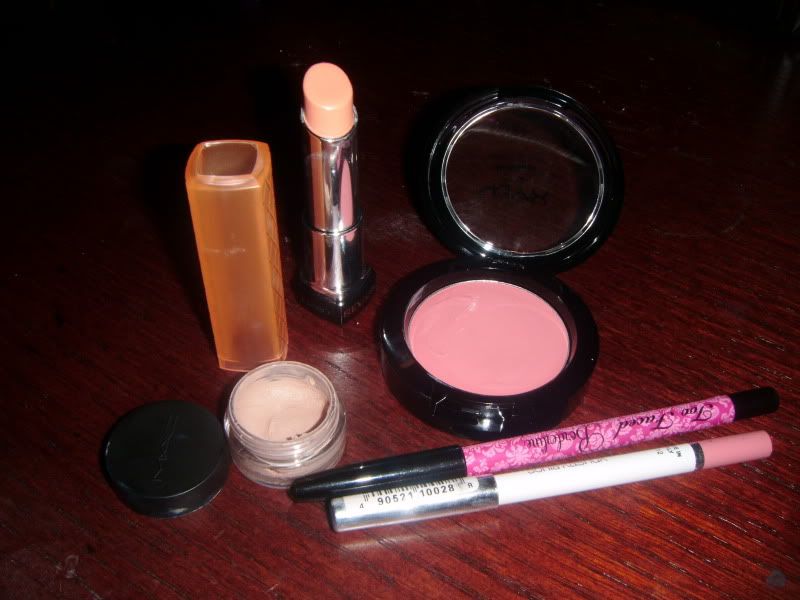 Now for the eyes, lips and cheeks:
Revlon Lip Butter - Creamscicle: I have been using this under my other lipsticks this month as sort of a base and its working quite well. I do not like the color on its own, however.
Mac Paint Pot in Painterly: I recently decanted some of my painterly paint pot into a small sample jar so it is easier to transport. I use this every time I wear eyeshadow.
Nyx Cream Rouge in Glow: This is just such a lovely and flattering color. Cream blushes are quick and easy to apply and Nyx's are some of the best I've tried.
Too Faced Lip Liner - Clear: Any time I wore a bold lip this month, I used this clear lip liner. It really helps it last and prevents feathering (Im looking at you, Mac Ladybug!)
Sonia Kashuk Lip Liner: I use this with most every other lipstick, if I bother to use a liner. It is roughly the same color as my lips so it makes a great base.
Well, those are my favorites for the month of April. Hope you enjoyed.