REVIEW - Neutrogena Oil Free Acne Wash Cream Cleanser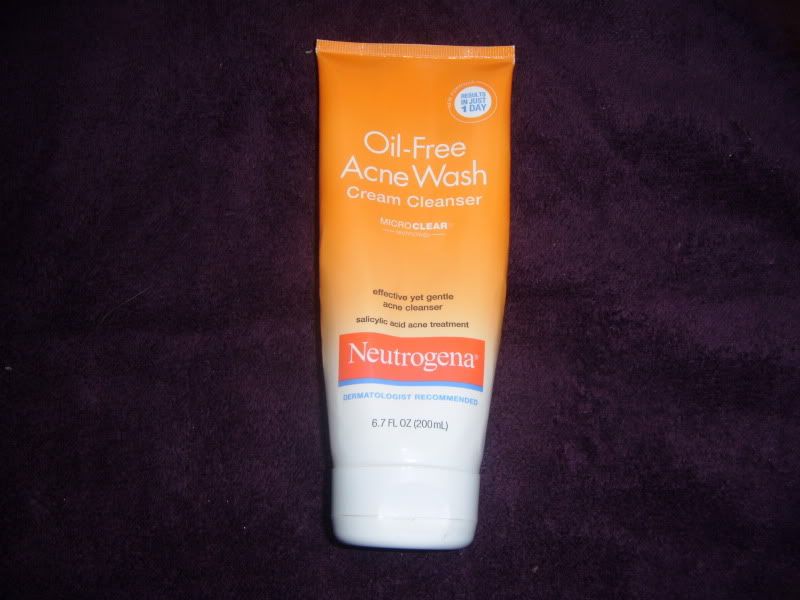 Today on The Lovely Nerds I am bringing you a review of another face wash, Neutrogena's Oil Free Acne Cream Cleanser. Want to see more? Keep reading -->
Neutrogena has long been at the top of the list of drugstore acne treatment. There's a good reason for that, they actually get the job done for a majority of people.
I bought this product from Ulta in June of last year, so I have had it for almost a year and just recently finished it off. I did not use this product every day, only when I had a breakout that needed tending to. One tube of this does have the potential to last you a long time. You definitely get your money's worth with it.
The cream cleanser comes in a large tube and retails for around $6.00-$8.00 at Ulta and all of your local drug/grocery stores. It is a good bit different from the regular oil free acne wash.
The cream formula is very thick, but very easy to lather up on your face. It sports the same scent most of Neutrogena's face washes. If you don't like this scent, I would avoid this product.
The company boasts that this product will start clearing acne in one day. I have to give it to them, that is true. I was my face with this at night, the next morning my breakout is much smaller and less red. If I use it two or three days in a row, the offensive little marks are almost erradicated.
My one issue with this product is how hard it is to rinse off. Since it is a cream and so thick, it can be a pain to rinse off of your face. I much prefer gel cleansers and liquid soaps to cream cleansers.
THE GOOD:
« The price.
« The amount of product.
THE BAD:
« How hard it is to rinse off.
ITS JUST ALRIGHT:
« That smell.
OVERALL:
This cleanser really does work great, but I think I will be sticking with the original Oil Free Acne Wash if I decide to repurchase.
Rating:
Use: 4/5
Packaging: 4/5
Price: $
Repurchase? Not this formula.