REVIEW - Revlon Lip Butter - Tutti Fruiti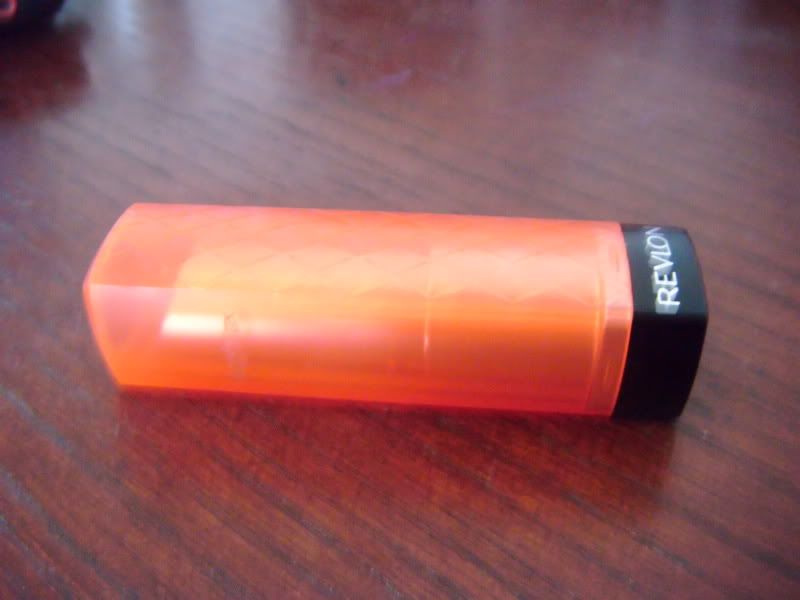 Today on The Lovely Nerds I am bringing you a review of a relatively new product on the market, Revlon Lip Butter. This shade is Tutti Fruiti. Want to see more? Keep reading -->
I recently fell in love with one of Revlon's latest products, the Lip Butters. I will be reviewing all of the shades I own, the first one is Tutti Fruiti.
This shade is a corally orange color and it is quite vibrant. The pigmentation is wonderful, the wear time isn't half bad either. As with all of the other Lip Butters, it has a glossy sheen to it when applied.
These little gems retail anywhere from $5.00 and change (military post exchange) to around $8.00 (Target, Walgreens etc). Drugstores frequently have % off sales and BOGO 50% off sales. I would snag up a few during those.
The color comes off very orange on my pale arm, but on my semi-pigmented lips it is a lovely corally-orange shade. This one definitely gets classed with my "brights" lip colors.
THE GOOD:
« The price.
« Pigmentation.

« Availability.
« The feel on the lips.
THE BAD:
« How quickly they get used up.
ITS JUST ALRIGHT:
« The packaging.
OVERALL:
I love them. I own one in just about every color family, and I want more. Highly recommend these.
Rating:
Use: 5/5
Packaging: 2/5
Price: $
Repurchase? Many times over.

You can find posts about other lip butter colors here: All Teh Butters
COMING UP ON The Lovely Nerds:
« Review: Revlon Lip Butter - Raspberry Pie
PREVIOUSLY on The Lovely Nerds: