DEPOTTING ADVENTURE - UD PALETTES
Today on The Lovely Nerds I am bringing you photos of a recent depotting project of mine. I depotted my Urban Decay Naked 2, 15th Anniversary and Mariposa Palettes. Want to see more? Keep reading-->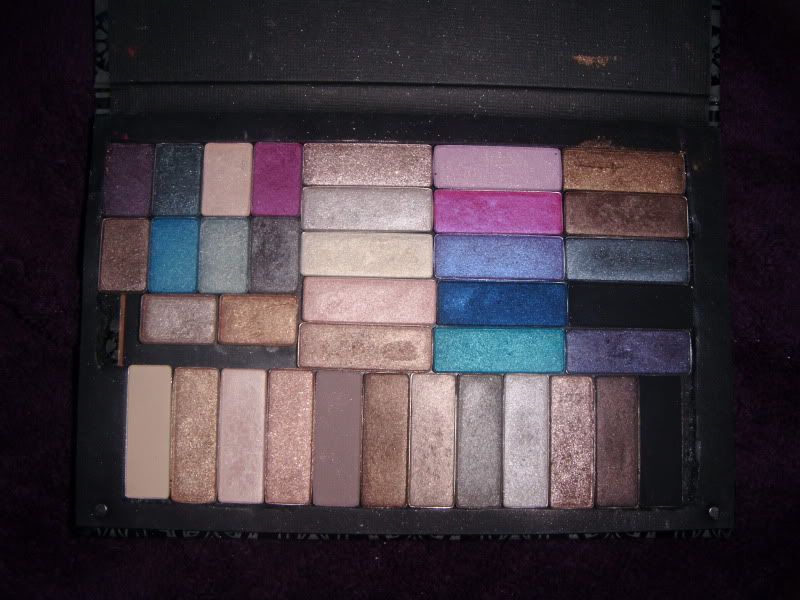 I depotted these palettes into an empty palette I ordered from Anothersoul on Etsy.com. I did have to hack away at the borders a little bit to make them all fit, but overall I am happy with the end result. In the top left corner we have the Mariposa palette, next to that we have the 15th anniversary palette and then Naked 2 is displayed across the bottom.
This is the result of removing the shadows from the UD 15th Anniversary Palette. I used a soldering iron to remove the shadows, it was simple and easy.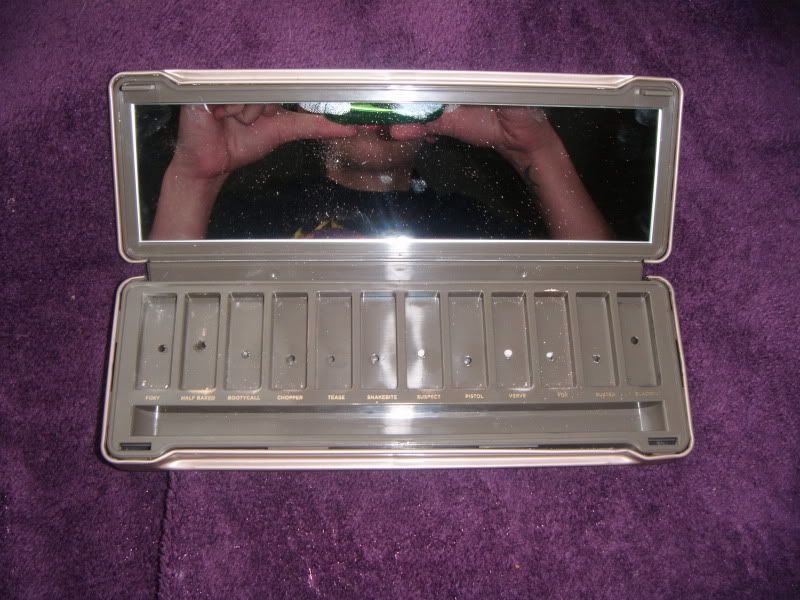 I used the same method on the Naked 2 palette. There was very little glue on these shadows so it was very simple to remove them. I pried the metal casing off of the bottom of the palette with a knife, there is a piece of styrofoam glued to both sides of the palette, that is the most difficult part of the process. Afterwards, the palette pops right back together in case you change your mind and want to put them back.
I did not take pictures of the Mariposa palette, since the interior palette is essentially a piece of paper and I had to gently pry the shadow pans from the paper backing. This palette was the most difficult of all three. The metal tin it comes in now houses three of my depotted blushes.
Thanks for reading :)
COMING UP
ON
The Lovely Nerds:
« Sephora Haul

PREVIOUSLY on The Lovely Nerds:
« Swatches: Blush Collection