SWATCHES - LIP AND EYE LINERS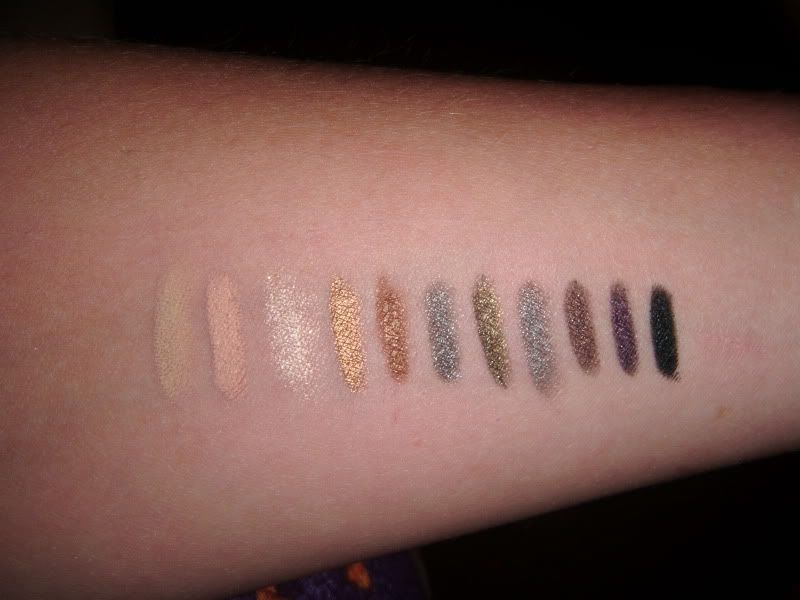 Today on The Lovely Nerds I am bringing you a post I promised in my previous post, swatches of all of my liners. Want to see more? Keep reading -->
Let's start off with the pretty colors :D
L to R: UD Ransom, Binge, Mildew, 1999 and Flipside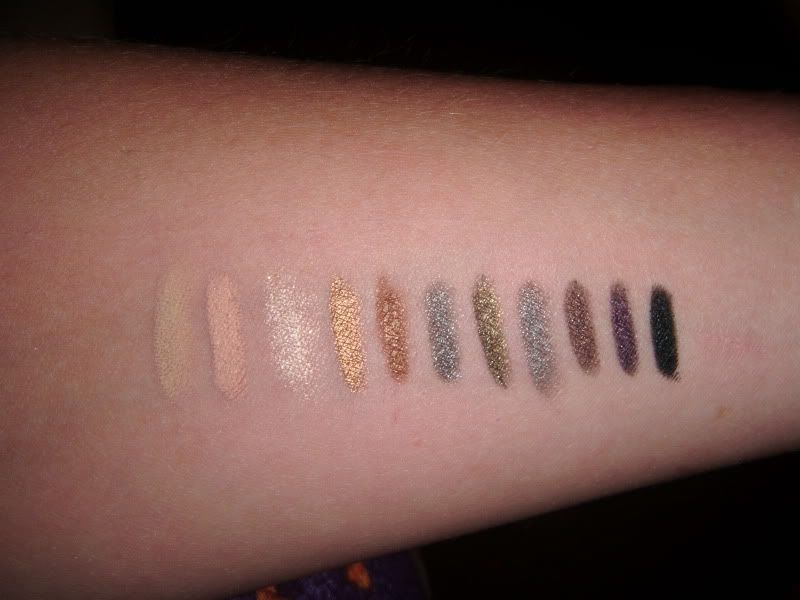 Some nice neutral liners, including a couple of colored liners I consider to be on the neutral, "safe" side for day to day wear.
L to R: HC Glamoflauge pencil (light), Stila Topaz Kajal, UD Midnight Cowboy, Baked, Clinique Brown Sugar, UD Uzi, Stash, Stray Dog, Corrupt, Rockstar and Perversion
A couple of gel liner swatches.
L to R: Mac Siahi, Essence London Baby, Bobbi Brown Black Ink.
COMING UP
ON
The Lovely Nerds:
« March Favorites
PREVIOUSLY on The Lovely Nerds:
« Makeup Collection: Liners