MAKEUP COLLECTION - LINERS
Today on The Lovely Nerds, I am bringing you a look at my collection of liners. (I had difficulty photographing these, they wouldn't quit rolling!) Want to see more? Keep reading -->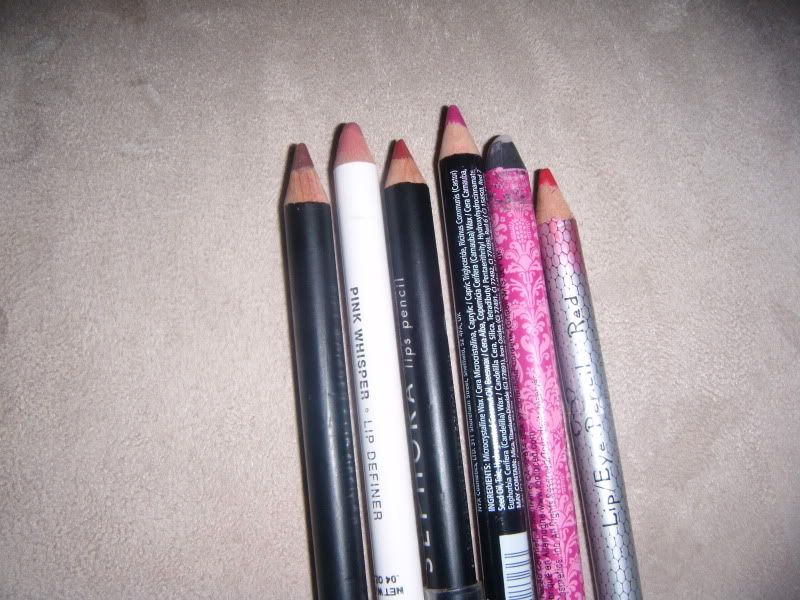 We're going to start off with Lip liners, I have very few of these as I don't use them often. The clear and red get the most love in this house.
L to R: Nars Creole, Sonia Kashuk Pink Whisper, Sephora brown liner, Nyx Bloom, Too Faced Borderline and Hot Topic Morbid Brand red liner.
These are my more colorful eyeliners. Recently I've been pulling away from pencil liners, gels just work better for me. The colors shown are 1999, Mildew, Binge, Ransom, Stash, Rockstar, Uzi (this is in the next picture too, I have two...) and Flipside.
These are my more "neutral" liners. Honestly, I do like them much more than my colored liners, but I am a huge neutral fan.
Top to Bottom: HC Glamoflauge pencil (works on waterline as a brightener), UD perversion, Corrupt, Uzi, Stray Dog (one of my favorites of all), Clinique Brown Sugar, Baked, Stila Topaz Kajal (loving this), and Midnight Cowboy.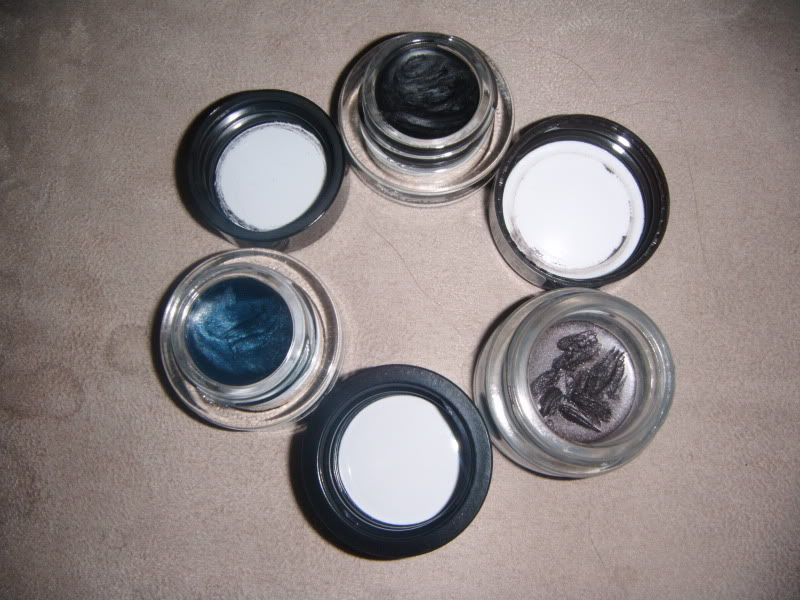 My small family of gel liners, this is set to grow by leaps and bounds over the next year.
Bobbi brown black ink, Mac Siahi fluidline and Essence London Baby.
Swatches of all liners to come in the next post. I just could not capture colors well in these photos so this post is just to show them as a whole.
COMING UP
ON
The Lovely Nerds:
« Swatches: Lip and Eye Liners
PREVIOUSLY on The Lovely Nerds:
« Swatches: Full Lipstick Collection