REVIEW - MAC BAD FAIRY NAIL LAQUER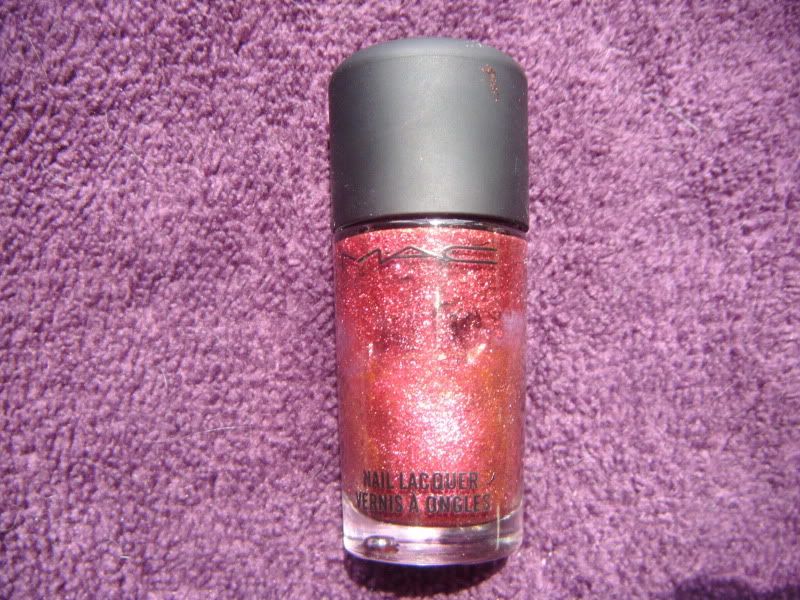 Today on The Lovely Nerds I am bringing you a short review of Mac's Bad Fairy Nail Laquer. Want to see more? Keep reading -->
Mac's Bad Fairy Nail Laquer released with the Venomous Villians collection. It is sort of a "triple-chrome" color as there are three different shades that reflect as light hits this polish. It is very glittery and a very sheer color. It requires several layers to build up opaque color.
This is one of my favorite nail colors that I own, I try to use it sparingly because it was a limited edition shade. (Go figure, eh? Mac and LE)
Mac nail laquers do begin to chip on me after just a couple of days' wear.
THE GOOD:
« The awesome color.
THE BAD:
« The fact that it's limited edition. (Boo.)
ITS JUST ALRIGHT:
« The price. I have a hard time paying $16.00 for a nail polish.
OVERALL:
I love this color, but I would probably try to dupe it (fat chance) before repurchasing it from ebay or in a repromote.
Rating:
Use: 3/5
Packaging: 4/5
Price: $$
Repurchase? Good possibility.