Revlon Colorstay Whipped Foundation Review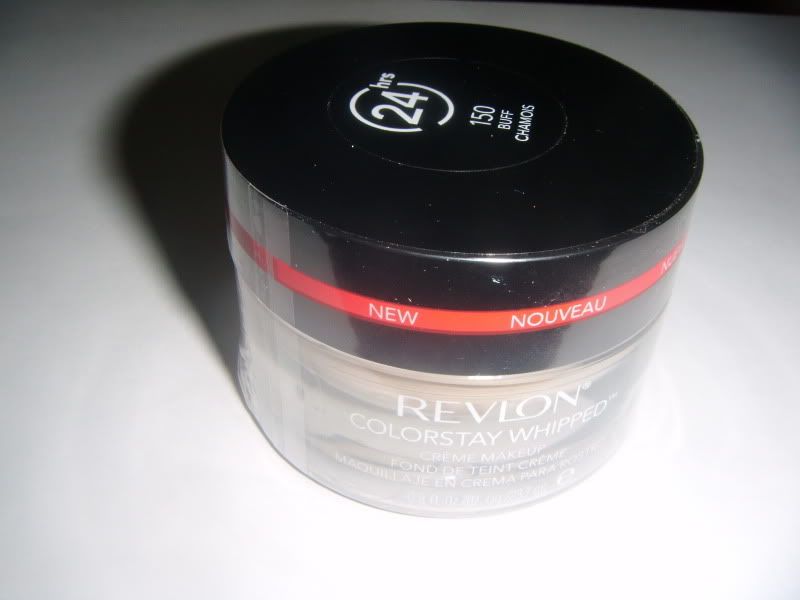 Today on The Lovely Nerds I am bringing you a review of Revlon's Whipped ColorStay foundation. Want to see more? Keep reading -->
The internet has been buzzing recently about Revlon's Whipped foundation they recently released. I was curious myself, so I picked it up. I previously posted my initial response to this foundation.
This foundation varies in price by store and location. In my area, it retails for $10.99 to $15.99. The cheapest was in Target, the more expensive was in Walgreens.
I originally purchased this product in the shade 150 Buff, however this was too light for my NW20 skin so I later exchanged it for 200 Sand Beige. Sand Beige was a better match for NW20, although slightly yellow in tone.
This foundation contains Salcylic Acid and is quite drying on the skin as a result. You can feel your skin pulling tight within a few minutes of application. The finish appears very flat once dry.
As far as packaging goes, this is not my favorite. It is very deceiving. The large glass jar it comes in does not come full to the brim. This foundation has less than your standard 1OZ of product in it, it comes with .8OZ instead. If they filled the jar, it would easily fit 1 FL OZ.
The jar is bulky and heavy. It is also hard to store as a result. I'm not sure if you are supposed to keep the plastic insert inside the jar or not, if so, that would be really annoying and messy. Mine got product everywhere when I opened it. The packaging is definitely not a win for me.
When looking at the consistency of this product, the word whipped does not exactly come to mind. It is more like a thick, creamy gel consistency. I can sort of see where they get the idea to use the word whipped in the name. It is a VERY thick product, you can turn the jar upside down and it does not move at all.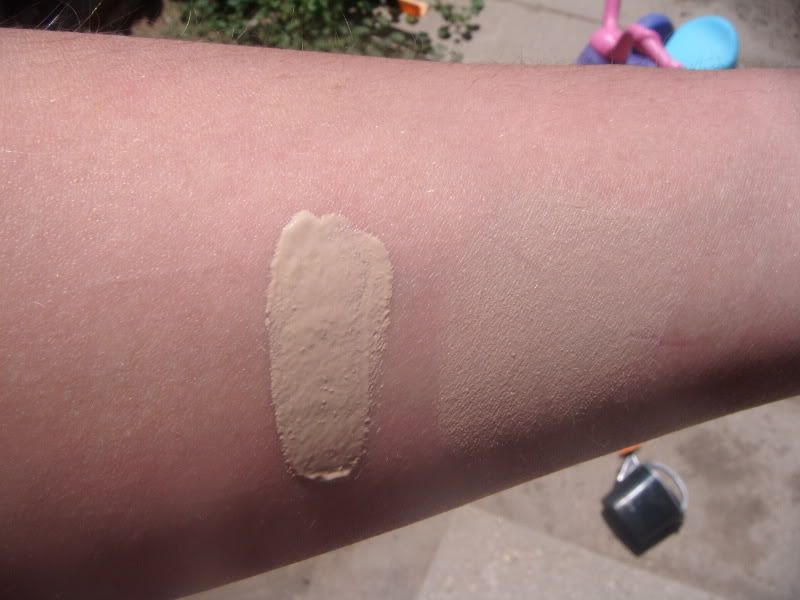 I have heard/read many mixed opinions on the coverage of this foundation. Many people have said it is a sheer coverage, others report it being full coverage. In my personal experience, it is a medium to full coverage foundation. The finish is somewhere between matte and satin, and it very very FLAT. It felt like a mask to me once it dried.
Overall: This foundation has excellent coverage, and the salcylic acid is a plus for acne sufferers. The scent isn't too offensive. Its a bit expensive for a drugstore foundation, especially since you get less than the usual amount of foundation. The packaging is a bulky pain.