Mac Dip Down Fluidline Review
Today on The Lovely Nerds I am bringing you a short review of Mac's Dip Down Fluidline. Want to see more? Keep reading -->
Dip Down Fluidline is a lovely chocolate brown shade of gel liner. It has the same consistency and formula as their other fluidlines, making it a wonderful gel liner. It is available on maccosmetics.com and at Mac counters or stores for $15.00 plus tax.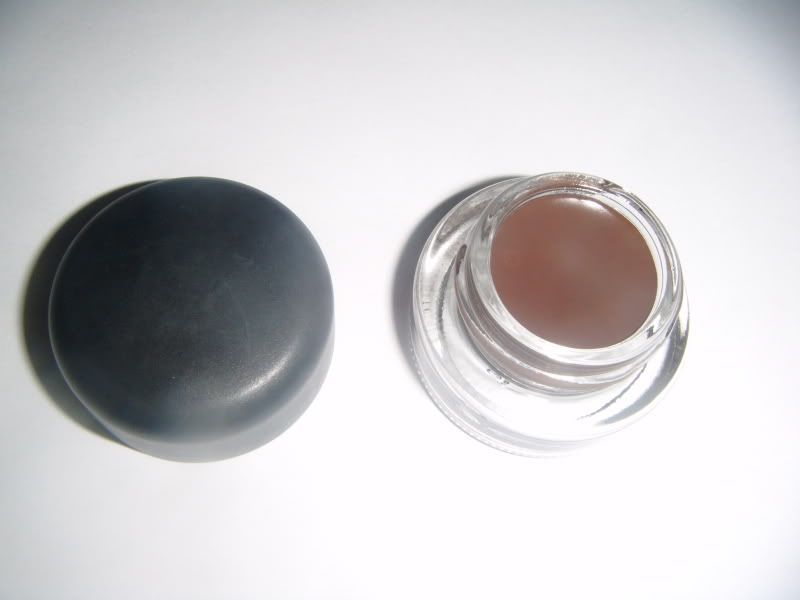 For comparison I have only used one other brown gel liner and it was from Physician's Formula. Mac's fluidline outlasts the PF liners by a long time and it goes on much more smoothly. Not trying to knock the PF gel liners, they are wonderful. Especially for the price.
Here are a couple of swatches, one with an eyeliner brush and another blended out on my arm a bit.
I got about 6 hours of good wear out of this liner without fading, after that it disappeared quickly. I did not experience any smudging or budging with this liner and the color is very opaque.
Compared to the formula of Bobbi Brown's gel liners, I really do not see a huge difference. They are about on par with each other and the Mac's is a good few bucks cheaper.
Overall:
I love this liner, it is a wonderful formula with great staying power. I love brown liner for every day, it is much less harsh than black. I've been told that Mac fluidlines have a long life before they dry out and I can see getting a lot of use from this liner. It is very much worth the 15.00 price tag.