REVIEW - Bath and Body Works lotion - Secret Wonderland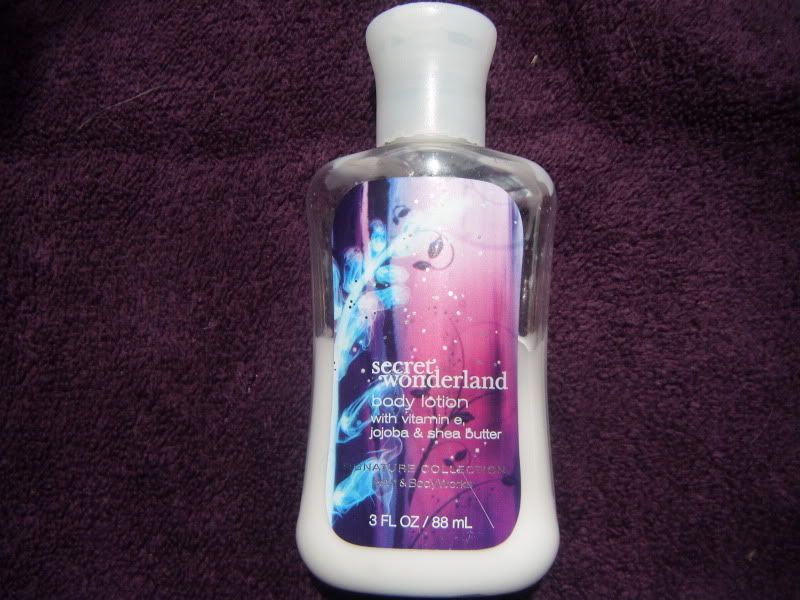 Today on The Lovely Nerds I am bringing you a review of a lotion I am using up. It is from Bath and Body Works, the scent is Secret Wonderland. Want to see more? Keep reading -->
I purchased the smaller size that only costs a couple of dollars.
This one is a typical B&BW lotion, made with jojoba, vitamin e and shea butter. It leaves the skin nice and soft, I especially like using it on my legs after I shave them.
The smell of this one is very soft, but very sweet. In fact, its almost too sweet for my tastes. It reminds me of a fruity pastry with too much confectioner's sugar on it. Maybe something you would find in the French Quarter of New Orleans.
THE GOOD:
« Nice, soft skin.
THE BAD:
« Dat smell :x
ITS JUST ALRIGHT:
« The price.
OVERALL:
If you are a fan of sweet smelling lotions, this one is for you. If you are like me and don't like super sweet smells, you may want to avoid it.
Rating:
Use: 4/5
Packaging: 3/5
Price: $$
Repurchase? No.