SWAP HAUL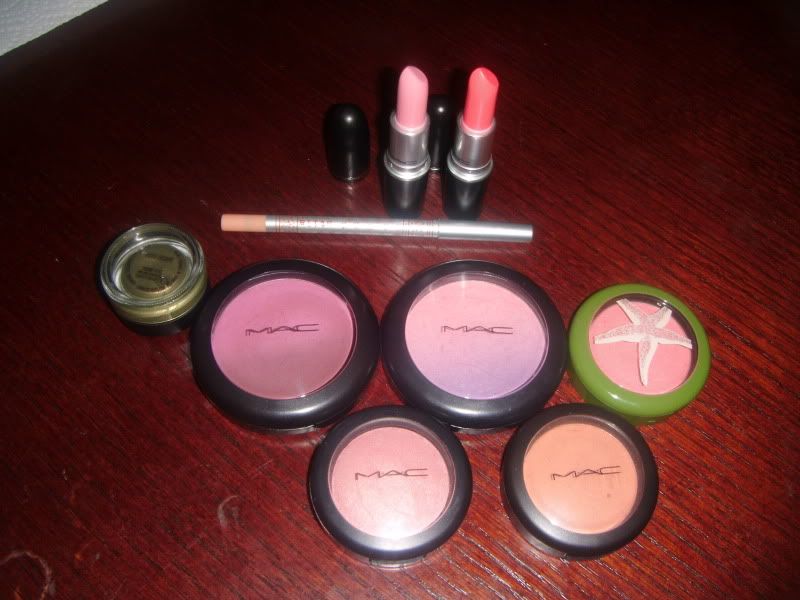 Today on The Lovely Nerds we have a Swap Haul! Want to see more? Keep reading -->
I am active on a certain makeup forum site that has a makeup swap section. I love swapping for discontinued and limited edition items that I really want but missed out on. It's an excellent way to find homes for my unloved items and gain things I am seriously "lemming."

The products I received over the course of the last month include Mac Moss Scape Paint Pot, Mac Vintage Grape Blush Ombre, Mac Azalea Blossom Blush Ombre, Mac Dainty Blush, Mac Hipness Blush, Mac Peaches Blush. Swatches of the blushes are in my Blush Collection swatch post except for Vintage Grape and Azalea Blossom. They ended up not working well with my skin tone and I sold them to a friend. Want to see the swatches? Click on the Swatch category on the left side of the page.
I also received two Mac lipsticks in Watch Me Simmer and Of Royalty. Swatches of both of these can be seen in my lipstick swatch post.
The lovely ladies I swapped with included some lovely extras with my swaps!
COMING UP
ON
The Lovely Nerds:
« Mac Impassioned FOTD

PREVIOUSLY on The Lovely Nerds:
« Sephora bareMinerals 500pt Perk Review