MAC VINTAGE GRAPE BLUSH OMBRE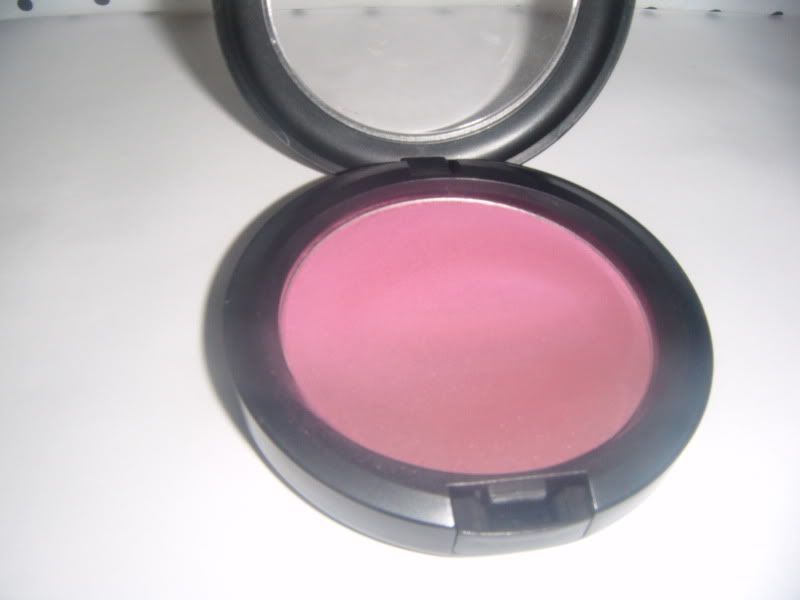 Today on The Lovely Nerds I am bringing you a small review of
Mac's Vintage Grape blush ombre. Want to know more? Keep reading -->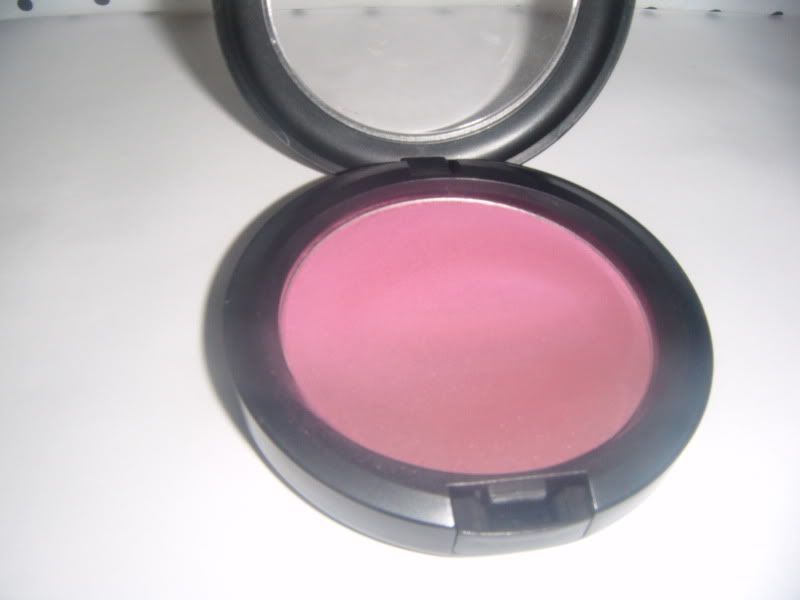 Recently I received this gem in a makeup swap. These blush ombres get released periodically with Mac's various collections. They retail for $26.00 and are much larger than the standard Mac blush weighing in at 0.31oz.
Vintage grape is nicely pigmented and nicely milled, as most Mac blushes I've experienced are. This one combines two shades of purple, a deeper purple at the bottom and a softer purple at the top. They meet in the middle to provide a lovely gradient of color. If nothing else, these blushes are nice to look at in the pan.
Here are some swatches of this color. L to R: Top of the blush, bottom and the mixed shade in the middle.
They are very flattering shades of purple/berry and I feel it will suit most skin tones depending on how you apply them. For my light skin tone, I have to use a stippling blush for a light application or it comes off looking like a terrible sun burn.
THE GOOD:
« The "unique" coloring.
« The size.
THE BAD:
« The limited availability.
ITS JUST ALRIGHT:
« The price.
« The packaging, just your standard Mac packaging.
OVERALL:
I really do enjoy these types of products, and I understand the hype behind them. They are a lovely addition to any collector's stash.
Rating:
Use: 4/5
Packaging: 3/5
Price: $$
Repurchase? Most likely.
Thanks for reading :)
COMING UP
ON
The Lovely Nerds:
« Review: Sonia Kashuk Instructional Palette - Matte Neutrals

PREVIOUSLY on The Lovely Nerds:
« Makeup Collection: Cheeks