MAKEUP COLLECTION -CHEEKS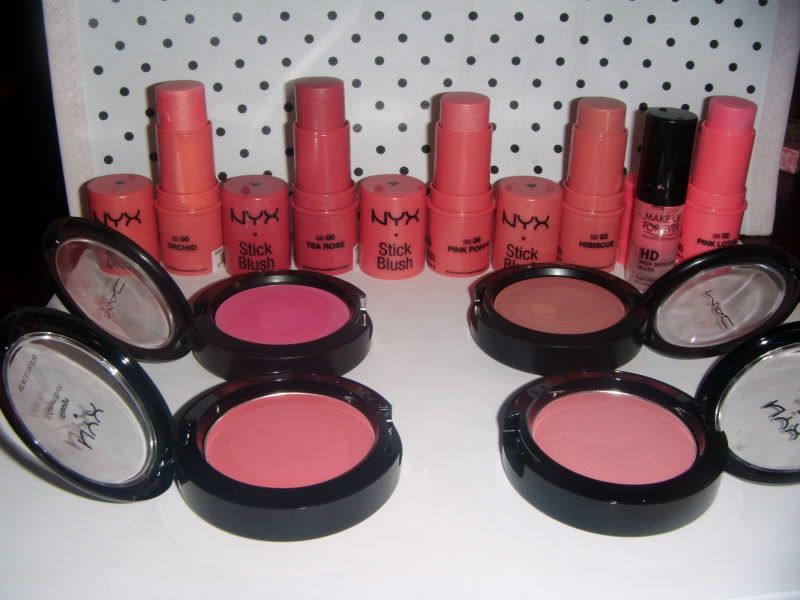 Today on The Lovely Nerds I am bringing you the fourth installment of my Makeup Collection. Today we are focusing on the cheek products, my second favorite type of product!. Want to see more? Keep reading -->
First up, here are the Mac powder blushes in my collection. Top to bottom, left to right we have: Ripe Peach, Bite of an Apple, Hipness, Peaches, Pink Cult and Dainty.
Mac makes my some of my favorite blushes.
My three little Nars powder blushes: Douceur, Gaiety and Orgasm. I do love these :)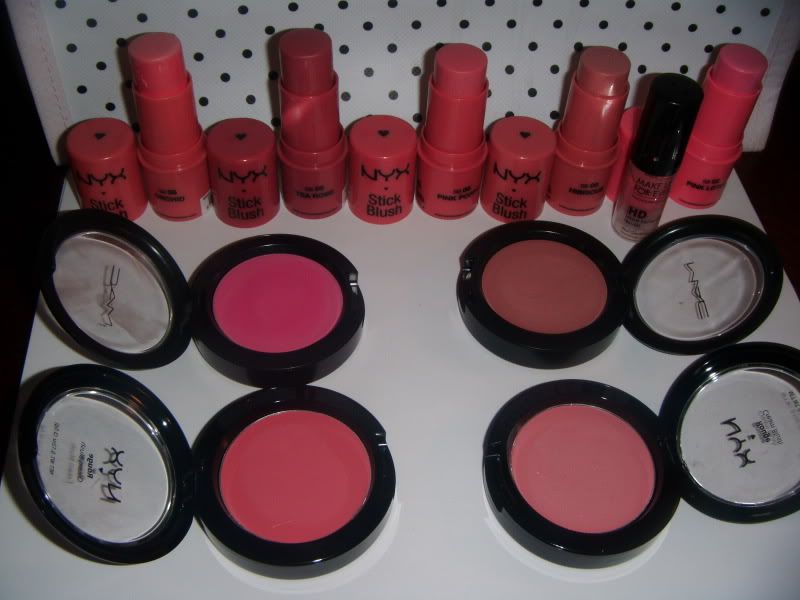 One of my latest obsessions, cream blushes! The Nyx Stick blushes are Orchid, Tea Rose, Pink Lotus, Hibiscus and Pink Poppy. There's a tiny MUFE HD sample size blush I received in a swap. Mac Florida, Mac Ladyblush, Nyx Boho Chic and Nyx Glow.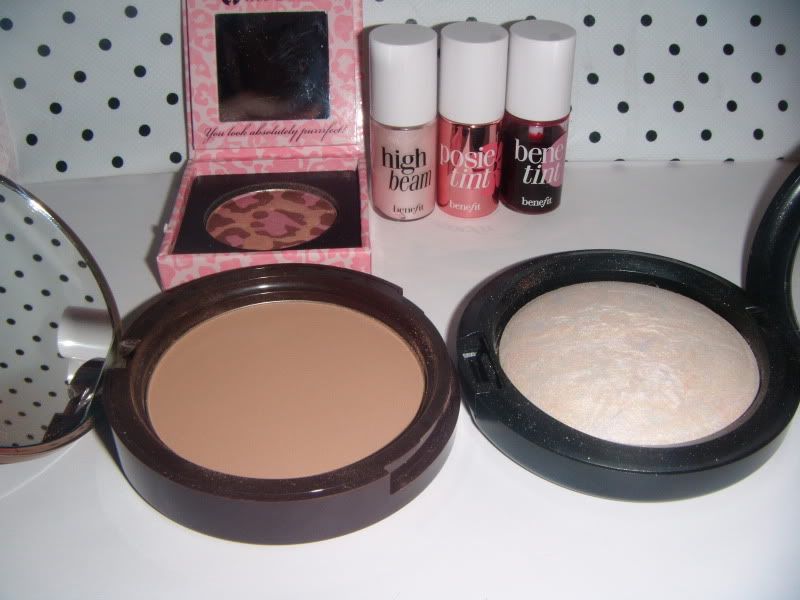 Last, but not least, the misc. cheek products. Too faced pink leopard, Benefit's Highbeam, Posietiny and Benetint, Too Faced Milk Chocolate Soleil bronzer (review to come!) and Mac Lightscapade.
COMING UP on The Lovely Nerds:
« Review: Mac Vintage Grape Blush Ombre
PREVIOUSLY on The Lovely Nerds:
« Review: Fresh Sugar Lip Treatment SPF 15